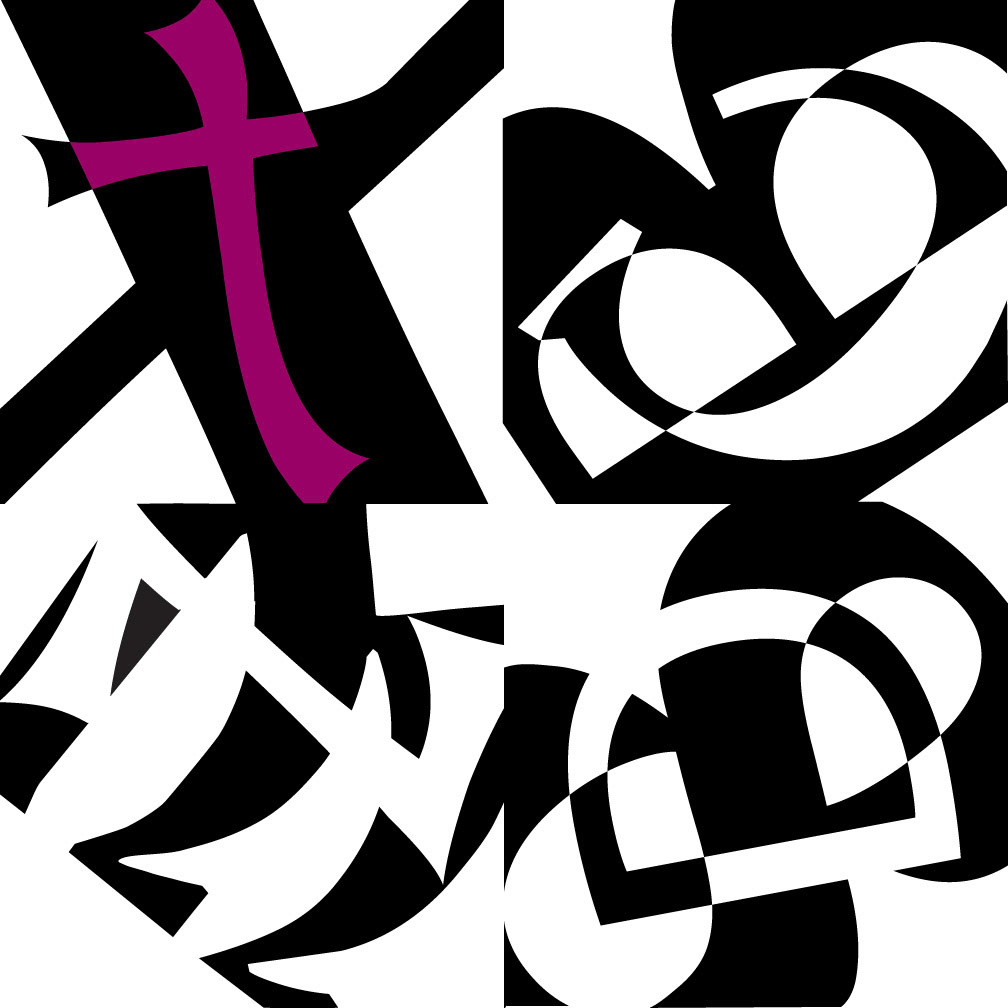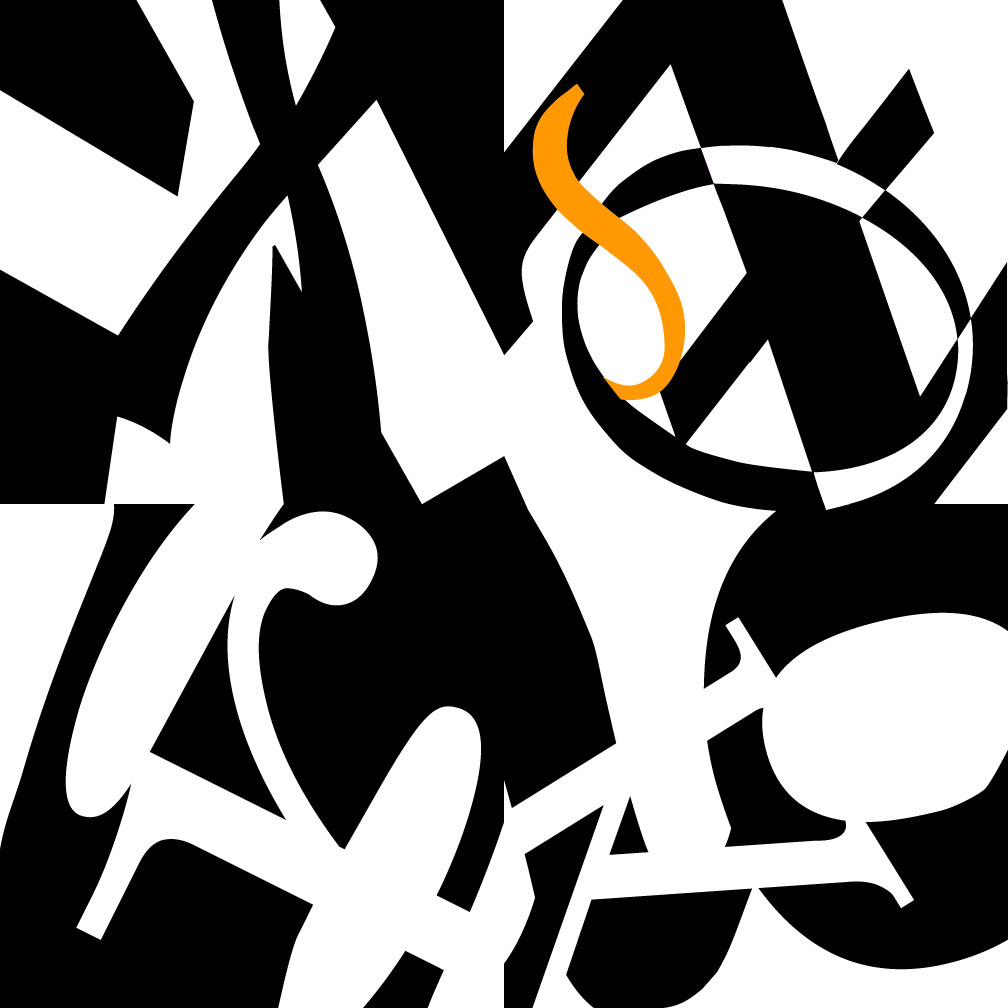 The purpose of this assignment was to choose a single font and make a composition utilizing the letterforms and combine them into a composition utilizing the 
positive and negative space to acheive balance.  Then place the compositions together and create 2 larger 
compositions with a color contrast.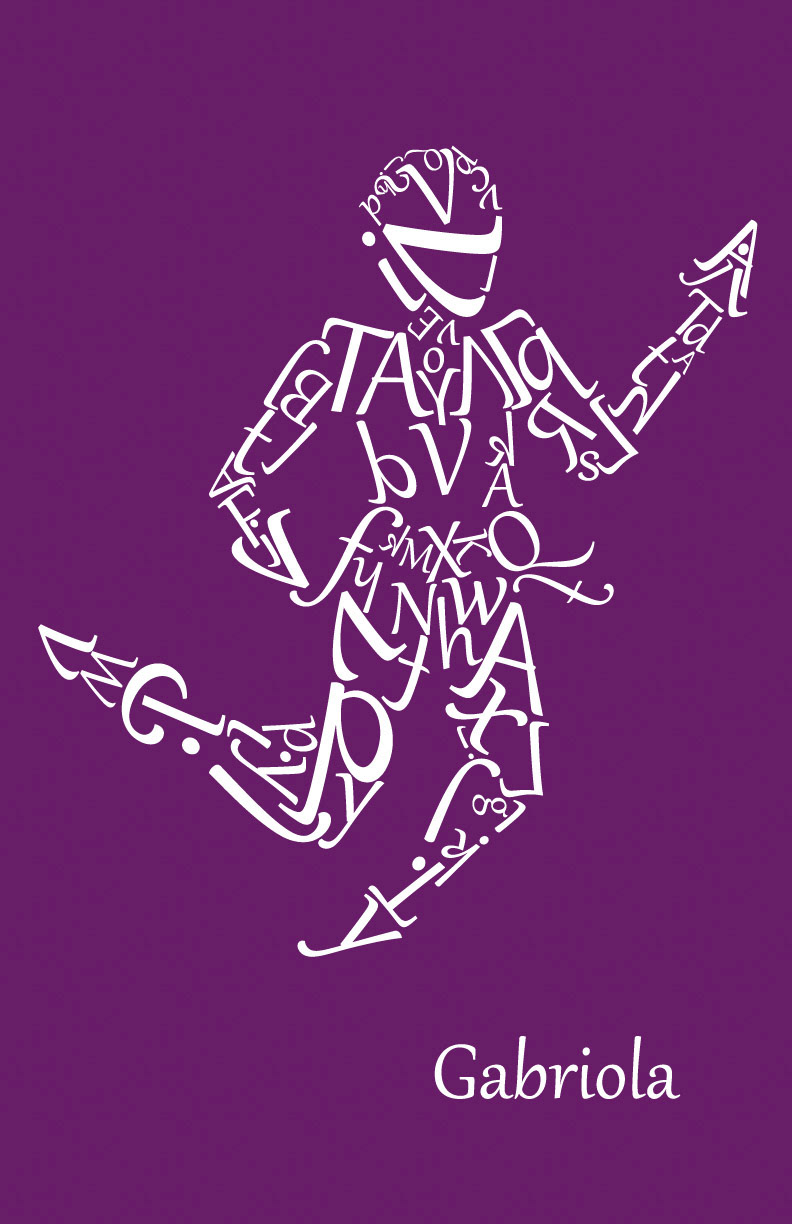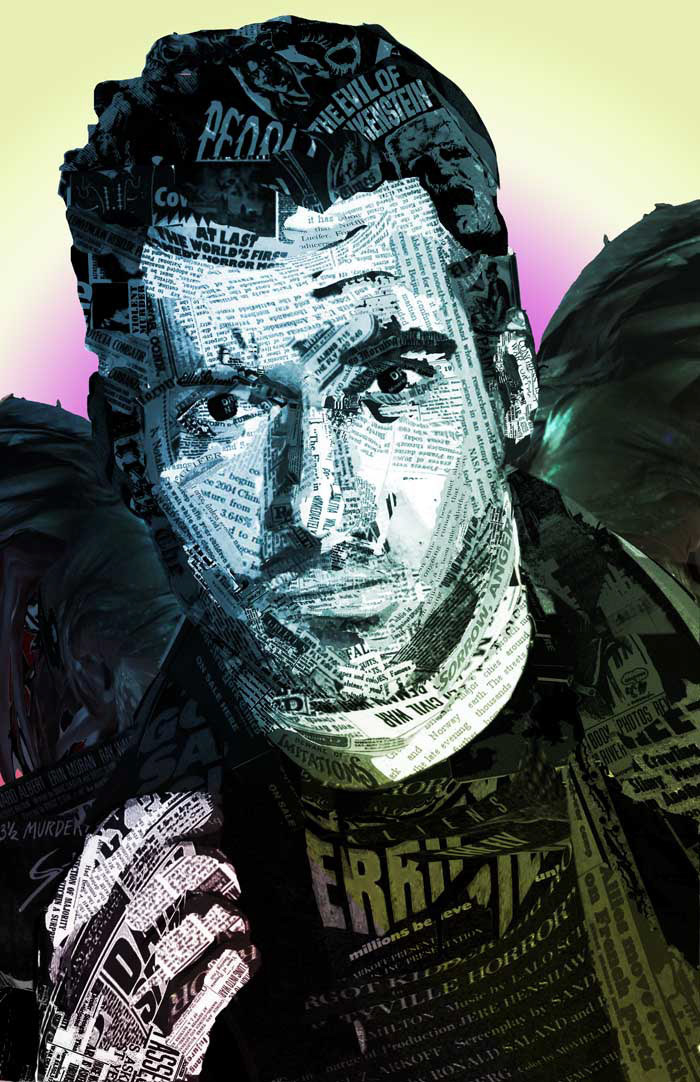 I chose to utilize the font Gabriola for my Fontbot.  I sketched a robot that was flying, and positioned some of the elements in the same graceful way that I feel this font comes across.  I utilized different letters with similar shapes to maintain a sense of balance, while not using the same letters for the same feeling.  
Digital Typortrait-  I chose to do a typortrait of Tom Ellis, and focus on his role as Lucifer.  I utilized darker sections of newspaper clippings, and some ads from horror movie sections in older newspapers.  When I finished the form of Lucifer I used photoshop to give him black wings.