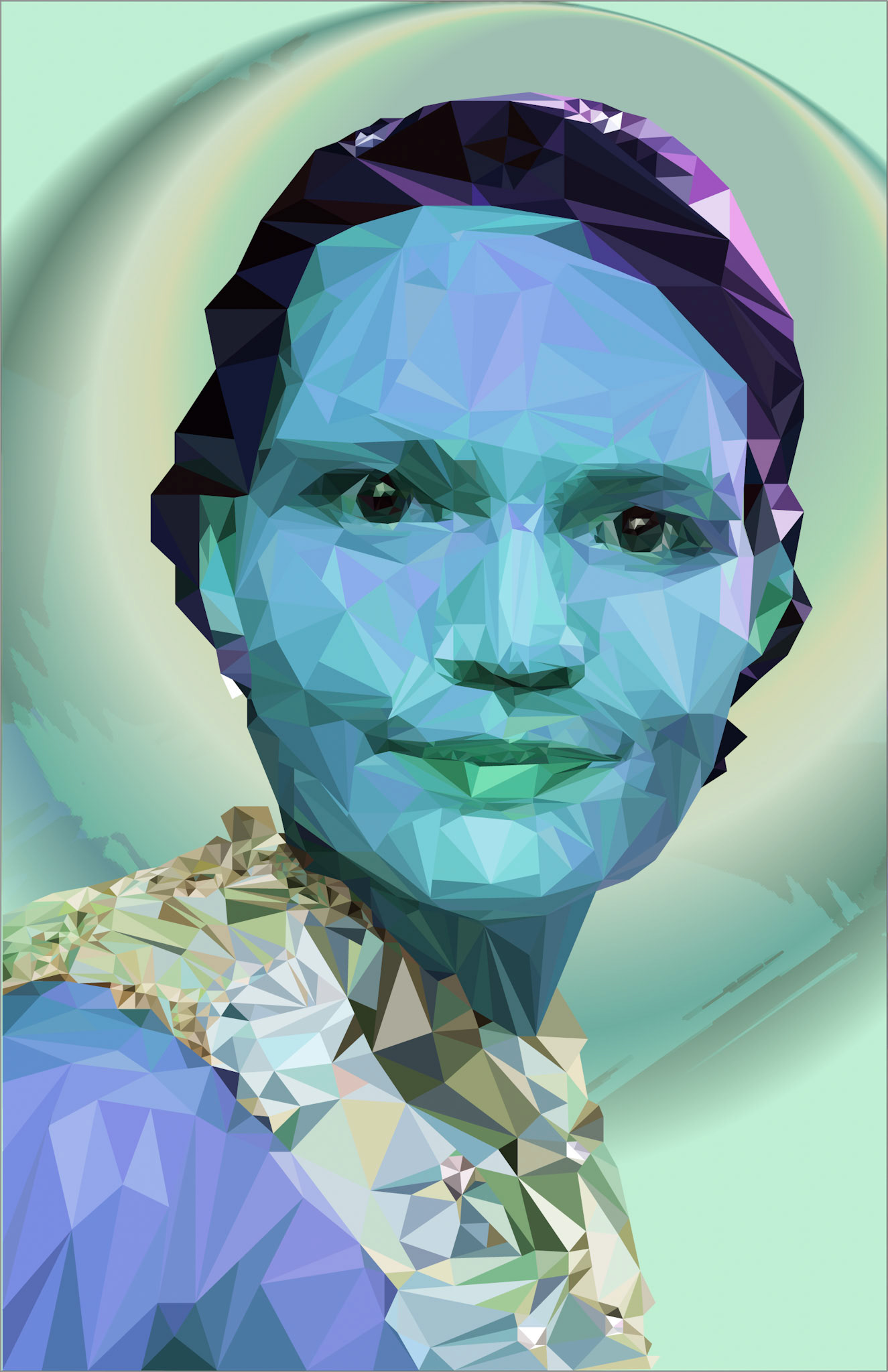 Digital Self Portrait-  This project was to use a self portrait and use shapes in order to portray my personality.  I chose to use a photo that was taken at an event where I felt the most like myself, and changed the color scale to reflect how I view my personality.  
This was a series of 4 postage stamps to represent a "Celebration of Cultural Diversity in America."  The project was also to select four individual aspects of the culture.  I chose Irish American and included Celtic knotwork, folklore, architecture, and music.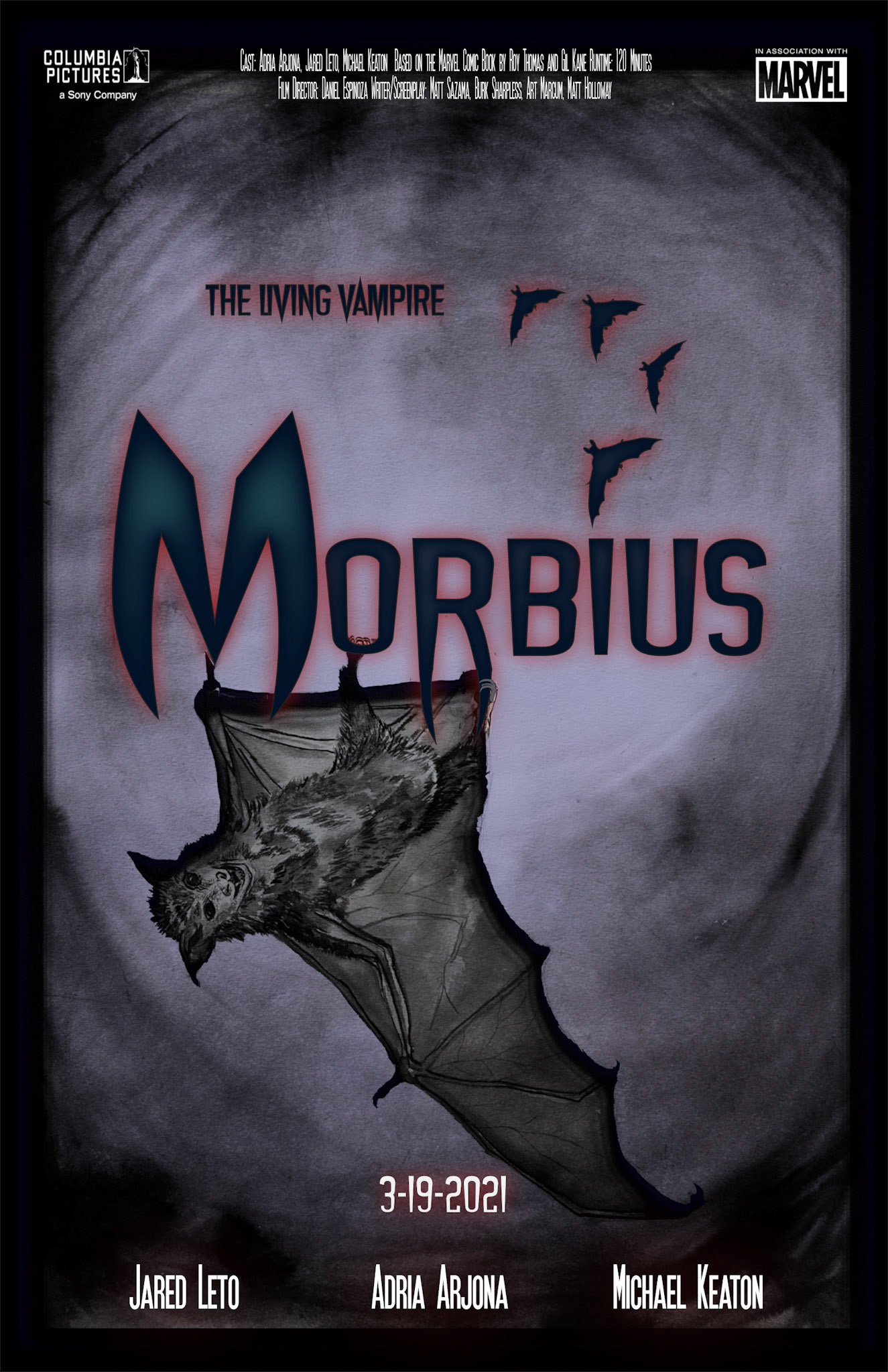 Movie Teaser Poster, Spring 2020/Summer 2020-  This project was to design a movie teaser poster for a film that was not released yet.  I chose to represent the movie Morbius.  I designed the initial poster with a focus of the bat in the negative space, utilizing mostly graphic art methods.  I decided to redesign it in the summer utilizing an ink wash.  The backgrounds in both images are designed from the same ink washes.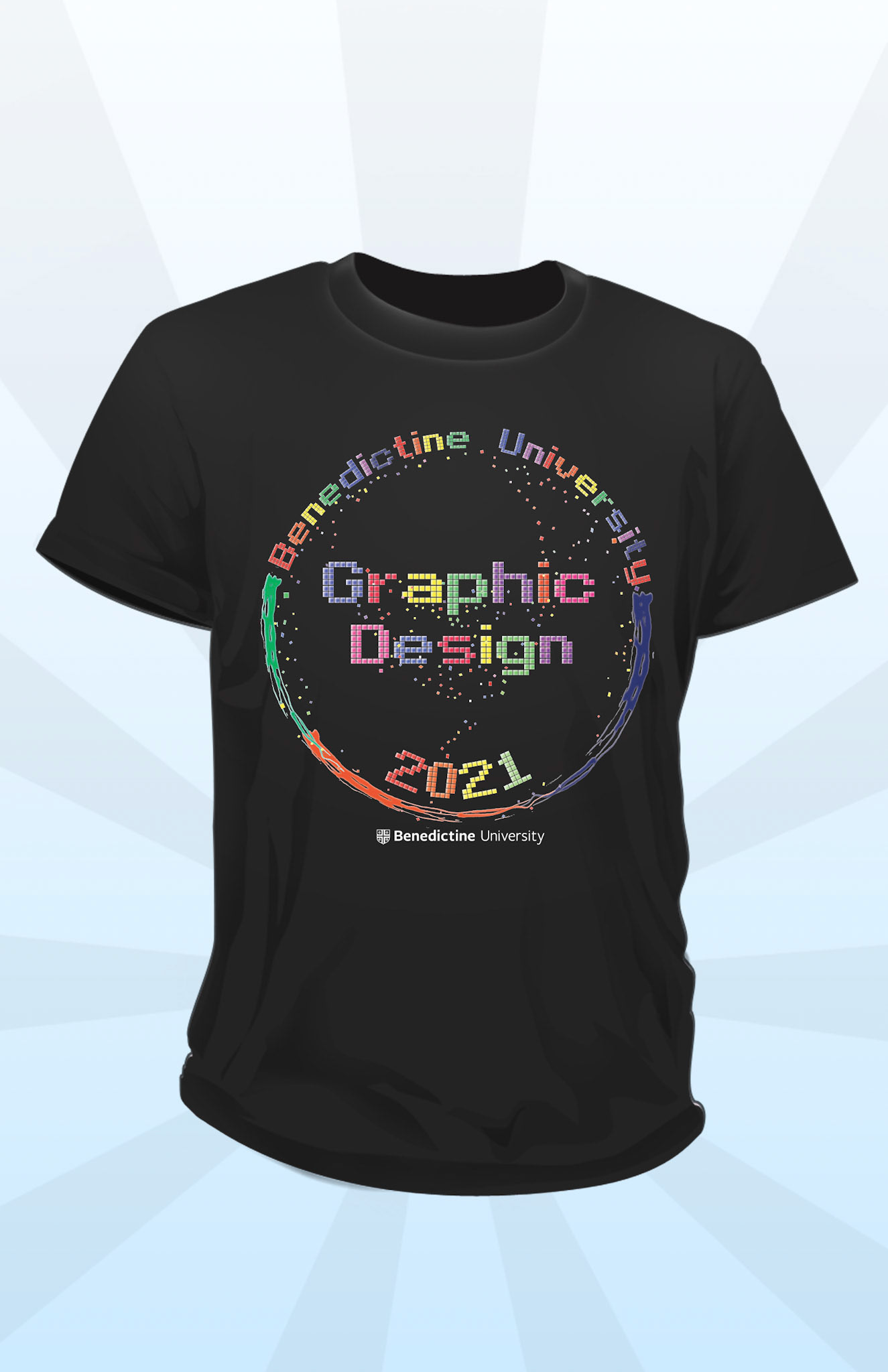 For my Graphic Design Shirt, I wanted to incorporate the tools of the trade as much as possible.  I also wanted to invoke a feeling of excitement into the shirt, while also portraying the technical aspects.  For the overall feeling I felt that color would contribute heavily to a celebratory feeling.  I also was originally thinking of using a paintbrush around the border, but I decided that it would most likely take away from the hierarchy how I was planning on incorporating it.